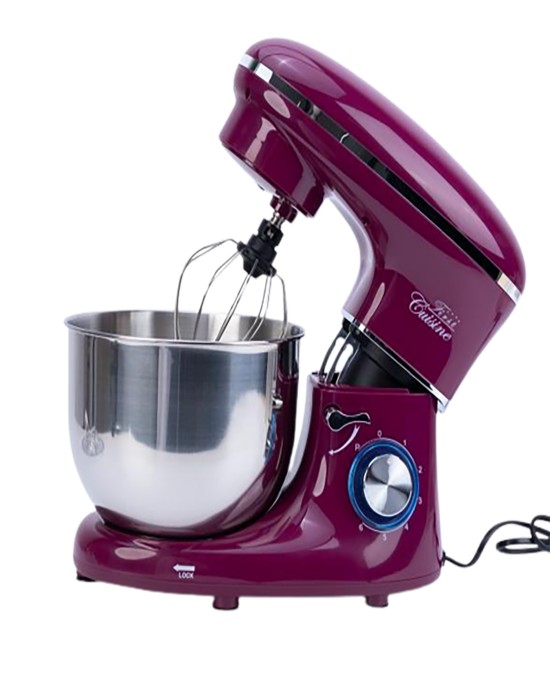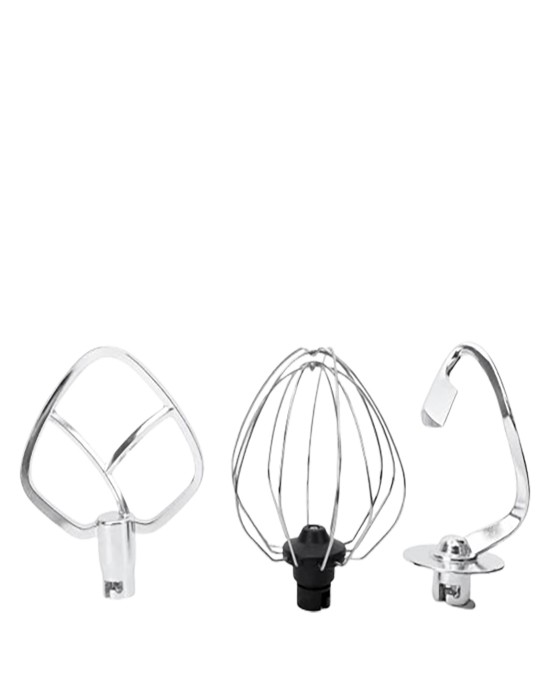 Standmixer - lila
There's nothing better than cooking at home!
With this robot machine you have a powerful companion.
with you. Its powerful 1500 W motor makes cooking faster and easier.
Thanks to its compact and modern design, it can fit into any kitchen.
It is suitable for kneading, rising, whisking, blending and mixing.
Mixing is made easy with the 6 litre bowl with lid and 3 different accessories.
Thanks to its 6 speed settings, it is perfectly adapted to the needs of modern kitchens.
Features:
- power: 1500 W
- 6 speeds and pulse mode
- 6 speeds with 6 functions
- accessories: mixer, dough kneader, whisk
- non-slip feet for stability
- adjustable arm inclination
- blue led light around speed selector
- colour: purple
- dimensions (including bowl): 322x380x238 mm (core x length x width)
- 220-240 V/50-60 Hz
Important informations:

Place of origin: EU
We provide a one-year manufacturer's and replacement warranty from the date of purchase for this product.
If you are dissatisfied and the item were purchased within 15 days, we will issue you the full refund.
If your ordered product fails, contact us with confidence, because we have a full-service background.
Delivery time: 2-4 days (if the ordered product is not in stock, our colleagues will call/text you and tell you the delivery time).
If you have any problems with the product, please contact us via e-mail at the following: info@wagnerhome.hu .
Free shipping
Amennyiben ezt a terméket vásárolod, ingyenes szállítással juthatsz hozzá!
Stock:

In Stock

Model:

Konyhai robotgép - lila

Weight:

0.00

SKU:

WH-KONYHAI-ROBOTGEP-LILA
Products Sold: 0
Product Views: 288