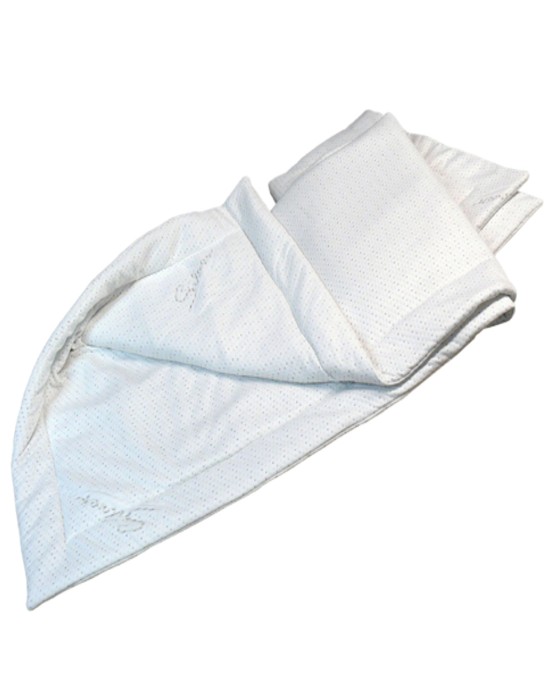 Silver blanket
For healthy sleep
Indications:
-fungicidal
-heals the wounds faster
-improves circulation
Features:
-Anti-bacterial: destroys the bacterium
-Anti-static: reduces electrical charge
-Natural: safe to use, content no chemical
-Odor-neutralizing: it can neutralize ammonia and denatured proteins
-Intensive thermal conductivity: it heats in winter and cools in summer
Size:
- 135x200 cm

Important informations:
Place of origin: own product
We provide a one-year manufacturer's and replacement warranty from the date of purchase for this product.
If you are dissatisfied and the item were purchased within 15 days, we will issue you the full refund.
If your ordered product fails, contact us with confidence, because we have a full-service background.
Delivery time: 1-3 days (if the ordered product is not in stock, our colleagues will call/text you and tell you the delivery time).
If you have any problems with the product, please contact us via e-mail at the following: info@wagnerhome.hu .
Stock:

In Stock

Model:

Silver takaró

Weight:

0.00

SKU:

WH-SILVER-TAKARO
Products Sold: 3
Product Views: 6378