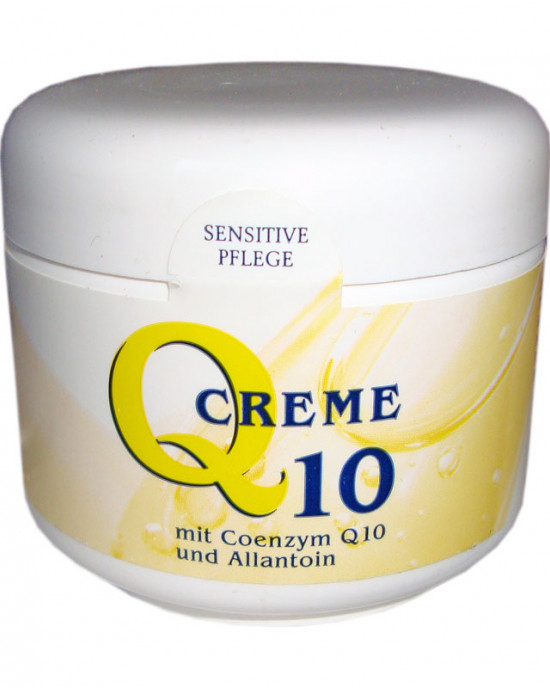 Q10 Cream - 125 ml
The high antioxidant effect of the Q10 cream can slow down the aging process of the skin, inhibit cell damage and increase skin tension and elasticity.
What are the effects of the cream?
- anti-wrinkle
- cell regeneration
- skin tightening
- rejuvenating skin
What can cause the lack of Q10 coenzyme?
- a reduction in the regeneration capacity of the cells, i.e. the skin may become more susceptible to damage caused by oxidative stress
- the skin may become sensitive and show signs of premature aging
- Furrows and wrinkles may develop
- the skin surface may dry out
Q10 Anti-Wrinkle Cream can help regenerate and rejuvenate the skin. Eliminate the tiny signs of aging.
An effective skin care cream that can easily be absorbed and regenerates the areas of the skin.

The cream can be regenerated with beeswax, jojoba oil and coenzyme Q10.
Important informations:
Place of origin: own product
We provide a one-year manufacturer's and replacement warranty from the date of purchase for this product.
If you are dissatisfied and the item were purchased within 15 days, we will issue you the full refund.
If your ordered product fails, contact us with confidence, because we have a full-service background.
Delivery time: 1-3 days (if the ordered product is not in stock, our colleagues will call/text you and tell you the delivery time).
If you have any problems with the product, please contact us via e-mail at the following: info@wagnerhome.hu .
Stock:

In Stock

Model:

Q10 krém - 125 ml

Weight:

0.13

SKU:

WH-Q10-125ML
Products Sold: 14
Product Views: 9414