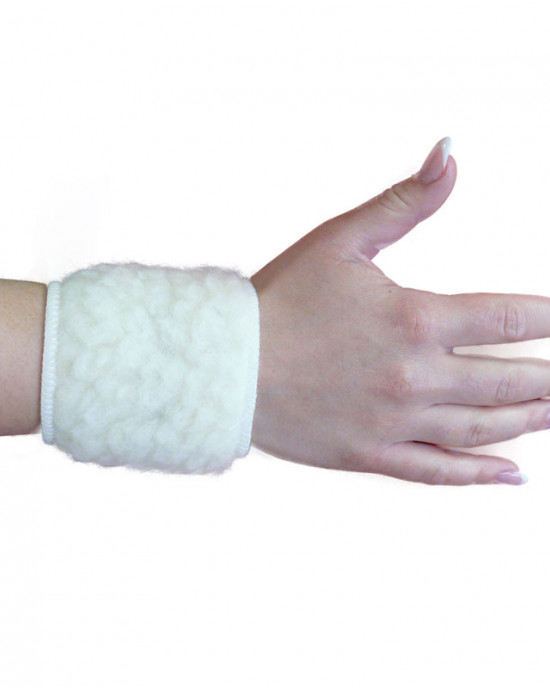 Wool clamp
The magnet in the product may increase blood circulation and increase the oxygen supply of the blood. It can help the stability and healing of the damaged area.

Sprains, joints and tendons in the case of inflammation, swelling or breakage can help reduce pain. Provide mild compression, fixation and medical heat to relieve symptoms. It can be used effectively in the case of sprained, tense, weak or damaged wrists. Restricts wrist movement, support, relief, and protection against weakened muscles and ligaments. Flexible, strong, knit material for optimum fit. Wearable, comfortable to wear, comfortable to wear under the dress.
Magnetic wrist restraint can be a mitigating agent for wrist complaints. The wrist restraint can help reduce muscle and joint pains and stimulate blood circulation. In the case of difficult physical work and sporting activities, increased oxygen demand of the muscles can be ensured by the accelerated blood flow, while at the same time washing out the debris deposits (including lactic acid responsible for muscle spasm) caused by overload. Wearing is particularly recommended in the case of sprain, tension, swelling, joint and tendon tendon inflammation.
Properties:
- Provide mild compression, fixation and medical heat to relieve symptoms
- Double elastic, strong knit material for optimum fit
- Provide comfort with the power of magnets
- reduce seasonal, weather-related pain
- Can be worn all day, not visible under the dress
- Provide maintenance, relief and protection
- stimulate blood circulation
Recommended areas of application:

- tendonitis
- analgesia
- dissolving calcifications
- post-limb treatment of limbs
- Increasing physical performance
- speeding up self-healing processes
- treatment of rheumatism and joint diseases
- reducing muscle, tendon and joint pain
Recommended therapeutic duration: minimum 2 weeks of continuous use in case of illness or pain.
Cleaning: Do not wash in the machine due to magnets. Hand washable in lukewarm soapy water.
Warning! It is not recommended to wear it in the open, while sleeping. Pacemaker or insulin pump users should not use the product! Not used by pregnant or nursing mothers! Keep the product away from electronic devices, computers, TVs, DVDs.
Also available without magnets!
Important informations:
Place of origin: own product
We provide a one-year manufacturer's and replacement warranty from the date of purchase for this product.
If you are dissatisfied and the item were purchased within 15 days, we will issue you the full refund.
If your ordered product fails, contact us with confidence, because we have a full-service background.
Delivery time: 1-3 days (if the ordered product is not in stock, our colleagues will call/text you and tell you the delivery time).
If you have any problems with the product, please contact us via e-mail at the following: info@wagnerhome.hu .
Stock:

In Stock

Model:

Gyapjú csuklószorító

Weight:

0.00kg

SKU:

WH-GYAPJU-CSUKLOSZORITO
Products Sold: 6
Product Views: 4305