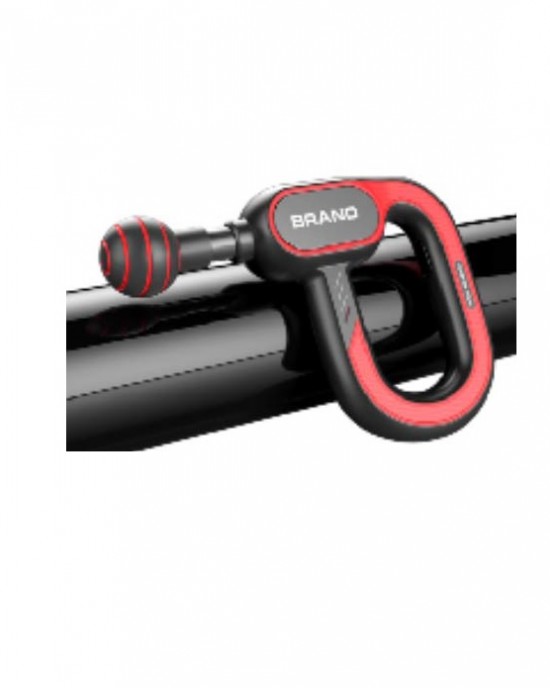 Vibration massage gun
Vibration massage device with 30 W of power and three speed.
Specification:
- power: 30 W
- beat range: 8 mm
- 3 speed levels and auto mode
- frequency:
- low level: 1800 beat/min
- high level: 2600 beat/min
- battery: 2000 mAh lítium battery
- charging time: 1,5 hours
- continuous working time: 210 min for high level
- tricolour light around the bottom (red, orange, green)
- weight: 1 kg
- model: SR-M-13
Five different kinds of massage head:
- fork head: mainly used for spine, neck and shoulder for sensitive muscles or bony areas
- shovel head: for relaxing and shaping different parts of muscles
- bullet head: mainly used for joints, deep tissue, trigger points and small muscle areas (feet, wrist, etc.)
- flat head: ideal for general use, suitable for all parts of the body
- ball head : for large muscle groups (quads, glutes, etc.) and extreme muscle and joint soreness
Important informations:
If you have any question with the product, please contact us via e-mail at the following: info@wagnerhome.hu.
Stock:

In Stock

Model:

Vibrációs masszázs készülék SR-M-13

Weight:

0.00kg

SKU:

WH-VIBRACIOS-MASSZAZS-KESZULEK-SR-M-13
Products Sold: 0
Product Views: 419