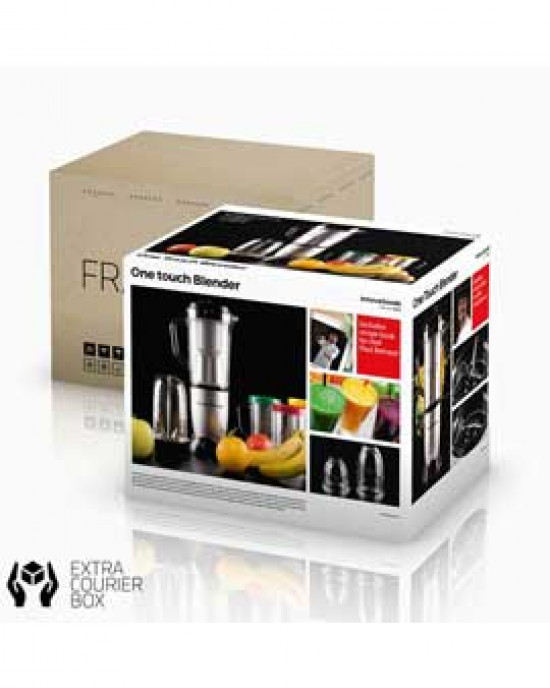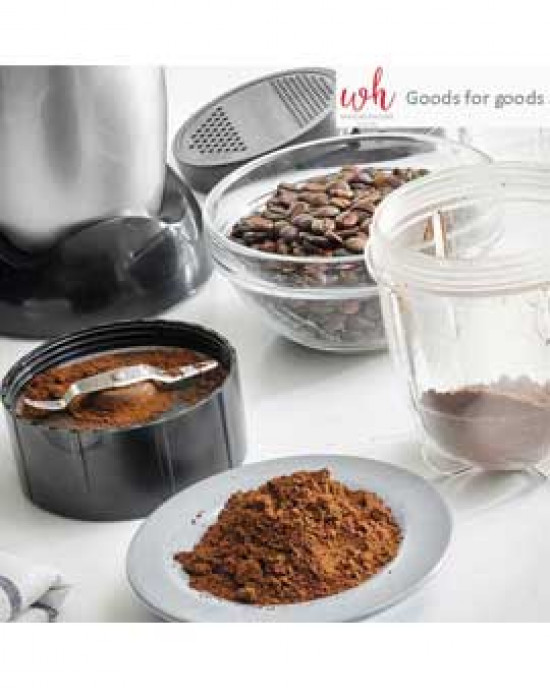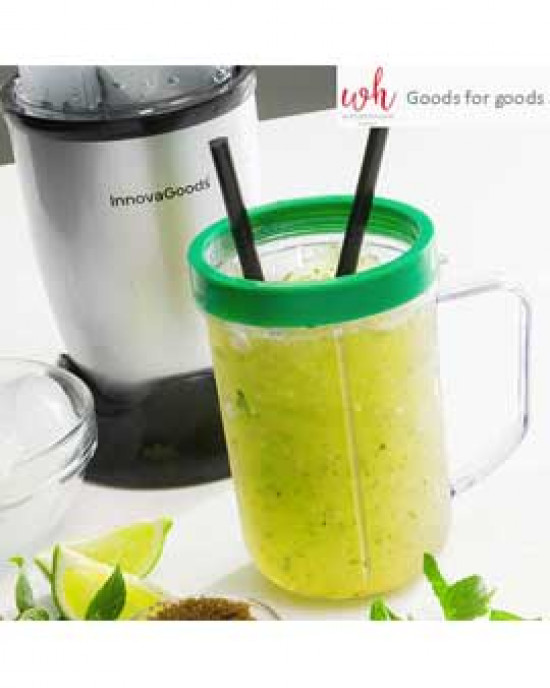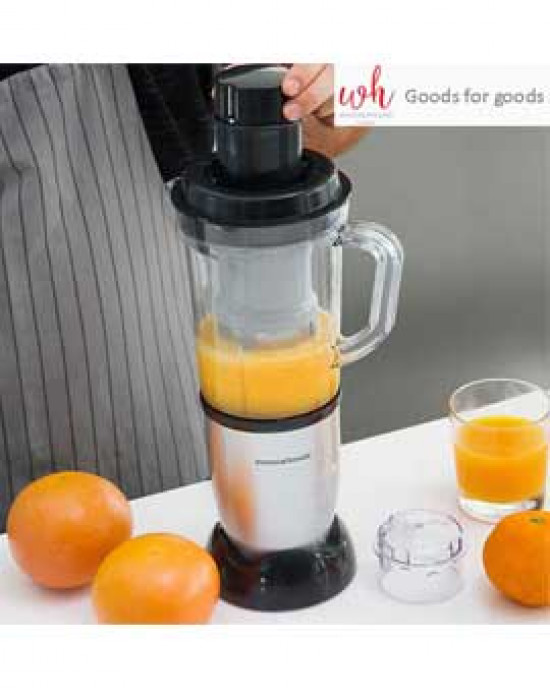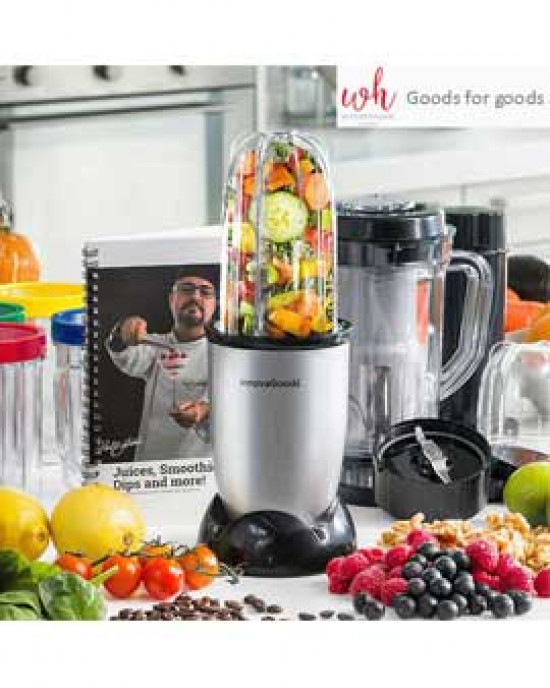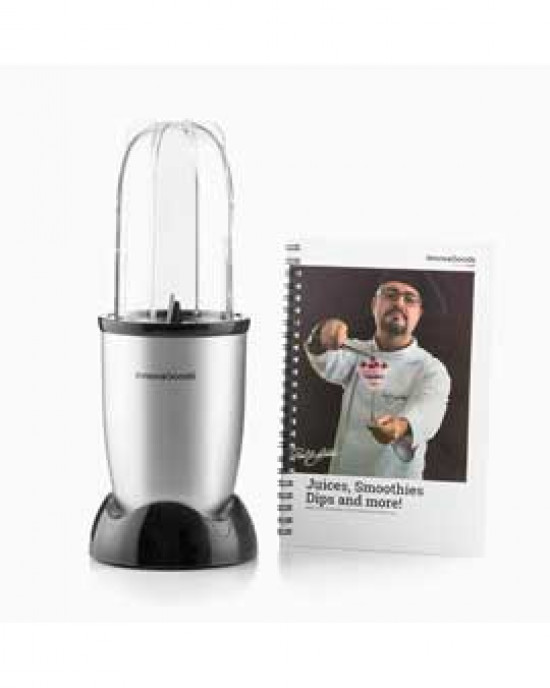 One Touch Bullet blender with recipe book
It's a practical and versatile blender that lets you quickly and efficiently produce the finest sauces, smoothies, purees, healthy and natural juices, etc. It is very easy to use, because you just have to press the top.
Properties:
- Made of ABS, PP and stainless steel
- modern and functional design
- easy to use and clean
- dishwasher accessories (can also be used in microwaves to cover holes)
- power: 250 W
- Voltage: 230 V
- frequency: 50 Hz
- power cord: approx. 150 cm
Parts:
- Sleeve with high performance engine (approx. 11 x 16.5 cm)
- Grinder blades
- Grinding blades
- 500 ml cup (about 8.5 x 15 cm)
- 300 ml cup (about 8.5 x 10 cm)
- 1150 ml cup with lid and handle (approx. 17 x 21 x 12.5 cm)
- Food press and fruit juicer
- 4 cups with handle, 500 ml (about 8.5 x 13.5 x 12 cm)
- 4 replaceable and screwable covers for chalks: 1 lid with large holes for adding larger ingredients, 1 lid with small holes for adding small ingredients and 2 covers for hermetic closure
Important informations:
Place of origin: EU
We provide a one-year manufacturer's and replacement warranty from the date of purchase for this product.
If you are dissatisfied and the item were purchased within 15 days, we will issue you the full refund.
If your ordered product fails, contact us with confidence, because we have a full-service background.
Delivery time: 1-3 days (if the ordered product is not in stock, our colleagues will call/text you and tell you the delivery time).
If you have any problems with the product, please contact us via e-mail at the following: info@wagnerhome.hu .
Stock:

In Stock

Model:

One Touch Bullet turmixgép recepkönyvvel

Weight:

2.90kg

SKU:

WH-ONE-TOUCH-BULLET
Products Sold: 0
Product Views: 3740