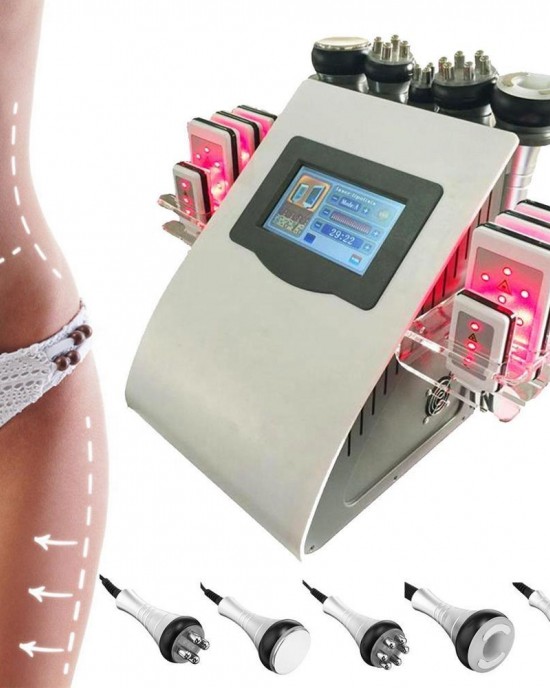 HZP Master
This REVOLUTIONARY TREATMENT can be used with maximum safety for the following problems: to treat cellulite, to remove fat pads, to improve lymphatic circulation and to reduce edema.
Cavitation is a physical phenomenon that occurs when a substance suddenly transitions from a liquid phase to a gas phase due to a drop in pressure.
Cavitation takes place in a directed manner within the body, in the connective tissue, and the shock waves caused by the bursting of tiny bubbles can destroy fat cells in a directed manner.
The 40,000 Hz cavitation ultrasound phenomenon allows penetration into a thicker layer of fat.
The treatment is completely painless, therefore, unlike surgical procedures, there is no need for anesthesia or anesthesia. With health-conscious eating and exercise, adipose tissue is reduced only from desirable areas.

Cavitation treatment works by breaking down fat cells, reducing their number permanently, rather than temporarily emptying fat stores. Fat breakdown is created by the effective destruction of fat cells without damaging the surrounding tissues, blood vessels and nerves. Thus, similar to classic, surgical liposuction, its effect is more lasting because the adipose tissue is actually removed.
During the procedure, the broken down fat cells are naturally transferred from the body through the lymphatic system to the liver and then burned. However, the condition of their depletion is a lot of fluid consumption of at least 2-3 liters per day.
Treatment is not a painful single distraction may be the specific sound effect resulting from the use of cavitation technology.
Contraindications: circulatory disorders, poor liver and kidney function, severe diabetes (diabetes), inner and middle ear complaints (due to the noise of treatment), metal in the body near the area to be treated, prosthesis or pacemaker, fever and inflammation, and skin diseases surfaces to be treated, pregnancy, lactation.
Because the body's ability to eliminate it is also required for perfect results, sugar and carbohydrates should not be taken into the body for three days after treatment. The daily fluid intake should be significantly increased to 2-3 liters and a minimum of 30 minutes of exercise should be included in the daily program!
After the treatment, it is recommended to perform a drainage or lymphatic massage as part of it, which helps to quickly eliminate the dissolved adipose tissue.
A given body surface can be re-treated after a minimum of 7-10 days of rest.
Results:
They mostly have spectacular and lasting results. Cavitation effectively destroys adipose tissue under the skin, so that the loss due to the decrease in fat stores can be felt and seen after the first or second treatment. The orange peel becomes less pronounced.
Application: Recommended as 6 or 10 suitable treatments, can also be combined with vacuum massage and mesotherapy.

Free shipping
Amennyiben ezt a terméket vásárolod, ingyenes szállítással juthatsz hozzá!
Stock:

In Stock

Model:

HZP Master

Weight:

0.00kg

SKU:

WH-HZP-MASTER
Products Sold: 0
Product Views: 978