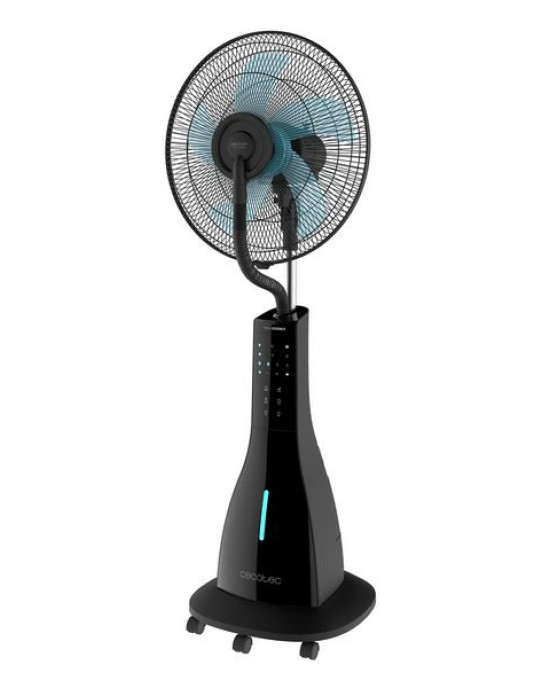 Top Brand


Humidifier fan
Enjoy the pleasant cool environment. The fan can refresh the air with the micro particles.
You can choose from 3 operating speeds: low -night mode, medium-saving mode, high-turbo mode.
Integrated security sistem:
-5 large diameter (40 cm) blades (can allow the greater air flow)
-safety grille in front of the blades
-it is easy to use (thanks to the remote control and LCD display)
-capacity: 3 l (you can enjoy the cooling more than 12 hours)
-adjustable spraying
-it runs 7,5 hours, than turns off automatically
-adjustable air flow angle
Features:
-3 speeds
-timer
-digital display
-quiet operation
-easy to carry
-capacity: 3 l
-height: 124 cm
-voltage: 220-240 V/ 50-60 Hz
-power: 90 W
-colour: black
Important informations:
Place of origin: EU
We provide a one-year manufacturer's and replacement warranty from the date of purchase for this product.
If you are dissatisfied and the item were purchased within 15 days, we will issue you the full refund.
If your ordered product fails, contact us with confidence, because we have a full-service background.
Delivery time: 1-3 days (if the ordered product is not in stock, our colleagues will call/text you and tell you the delivery time).
If you have any problems with the product, please contact us via e-mail at the following: info@wagnerhome.hu .
Free shipping
Amennyiben ezt a terméket vásárolod, ingyenes szállítással juthatsz hozzá!
Stock:

In Stock

Model:

Párásító ventilátor

Weight:

6.70

SKU:

WH-PARASITO-VENTILATOR
Products Sold: 3
Product Views: 8966