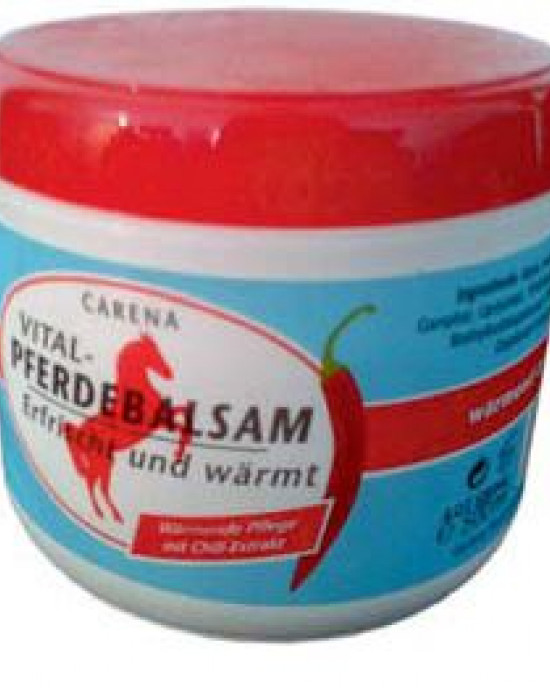 Horse balsam with chili
Menthol, camphor and pepper extract balm.

Effects:
- cool feeling
- slow and long acting
- demulcent

- reduction of muscle stiffness
- stimulating blood circulation
Usable:
- muscle relaxant
- sport activities prior to warm up
- lumbago caused by symptoms relieves
- joint and muscle pain
- warm up body parts
- hard pysical work
- in case of colds
Use for all skin types.
Open from 12 month to use.
Storage: 5-30oC
500 ml
Important informations:
Place of origin: EU
We provide a one-year manufacturer's and replacement warranty from the date of purchase for this product.
If you are dissatisfied and the item were purchased within 15 days, we will issue you the full refund.
If your ordered product fails, contact us with confidence, because we have a full-service background.
Delivery time: 1-3 days (if the ordered product is not in stock, our colleagues will call/text you and tell you the delivery time).
If you have any problems with the product, please contact us via e-mail at the following: info@wagnerhome.hu .
Stock:

In Stock

Model:

Chilis lóbalzsam

Weight:

0.50kg

SKU:

WH-LOBALZSAM-CHILIS
Products Sold: 2
Product Views: 2837