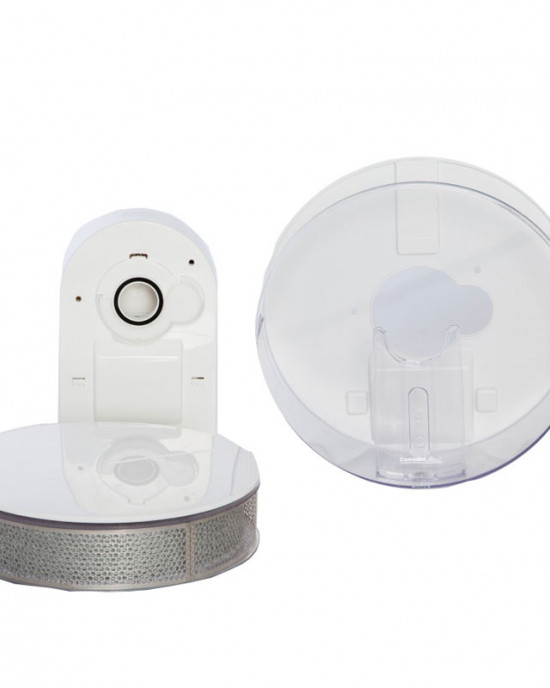 Air Purifier
Air Purifier or Humidifier?
Comedes Lavaero will do all of them.
The device can release water into the air and thus improve indoor air quality.
The built-in unit has fiberglass filter.
The fiberglass filter can not only remove air from the air but also pollen, animal hair and dust.
Comedes humidifiers are equipped with state-of-the-art ultrasound technology and an efficient sterilization system.
Amenities:
- washable pre-filter
- 1.5 liter water tank
- antibacterial cooper plate
- fiberglass filter
- automatic shutdown
- two-function device
Properties:
- Voltage /Frequency: 230 V/50 Hz
- Power: 6 W
- Humidification: 240 ml/hour (at 25 °C 20% humidity)
- Weight: 2.5 Kg
- Maximum room: 25 m2
- operating temperature: 0-40 °C
- water tank: 1,5 l
- dimensions: 305x175x330xmm
Important informations:
Place of origin: EU
We provide a one-year manufacturer's and replacement warranty from the date of purchase for this product.
If you are dissatisfied and the item were purchased within 15 days, we will issue you the full refund.
If your ordered product fails, contact us with confidence, because we have a full-service background.
Delivery time: 1-3 days (if the ordered product is not in stock, our colleagues will call/text you and tell you the delivery time).
If you have any problems with the product, please contact us via e-mail at the following: info@wagnerhome.hu .
Stock:

In Stock

Model:

Légtisztító

Weight:

3.90

SKU:

WH-LEGTISZTITO
Products Sold: 4
Product Views: 6027