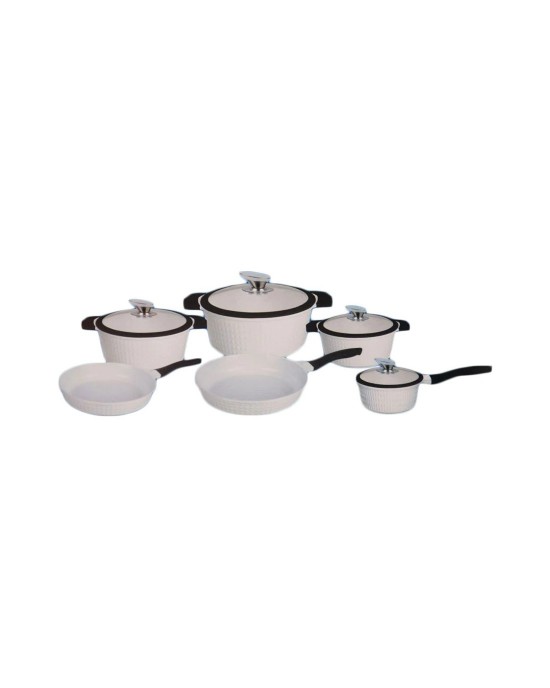 Ceramic cookware set
White ceramic dishes, which the black handle are doing even more exclusive look.
Parts of the set:
- 1 x 16 cm sauce pan with glass lid
- 1 x 20 cm dish with glass lid

- 1 x 24 cm dish with glass lid
- 1 x 28 cm dish with glass lid
- 1 x 24 cm pan
- 1 x 28 cm pan
Features:
- use: ceramic, gas, electric hotplate
- marke: Silver Royal
- model: SR-1280
- material: ceramic
- set: 10 pcs
Important informations:
Place of origin: own product
We provide a one-year manufacturer's and replacement warranty from the date of purchase for this product.
If you are dissatisfied and the item were purchased within 15 days, we will issue you the full refund.
If your ordered product fails, contact us with confidence, because we have a full-service background.
Delivery time: 1-3 days (if the ordered product is not in stock, our colleagues will call/text you and tell you the delivery time).
If you have any problems with the product, please contact us via e-mail at the following: info@wagnerhome.hu .
Stock:

Pre-Order

Model:

Kerámia edénykészlet

Weight:

10.00kg

SKU:

WH-KERAMIA-EDENYKESZLET
Products Sold: 1
Product Views: 669